Our company started with this goal:
Make the World We Live In Better and Healthier
It's a Better World When…
Customers are given proof, not just promises
That's why we provide advanced science-based testing methods to test the mold and bacteria levels in homes and commercial facilities when we first visit and then after we've performed our services. This before and after testing provides an undisputed piece-of-mind. We also provide a 1-year warranty on the following services:
HVAC ductwork cleaning
Mold remediation services
It's a Healthier World when…
Eco-responsible, hospital-grade products are used.
Unlike other microbial control companies, we never use harsh chemicals. Instead, we use eco-responsible ingredients, that are EPA registered. Our products are proven to be effective, yet safe. You can depend on us for a healthy, clean environment for your home or business because:
We are a disinfecting company, not just a cleaning service
We use an electrostatic spray system, which is state-of-the-art, assuring 100% surface coverage
We only use our proprietary Bactronix disinfectant products
It's a Better & Healthier World When…
We continue to have peace of mind.
Since Bactronix started in 2011, we've expanded our services based on feedback from our customers. In addition to the mold remediation, HVAC ductwork cleaning and disinfecting services, you can also purchase our Bactronix disinfectant products, and contact us for our BactroBUG services, to eliminate lice, ticks, fleas, bed bugs and more.
We've earned the trust of homeowners and business owners in a variety of industries. In 2013 we began offering franchising opportunities and are honored to be ranked in Entrepreneur magazine's Franchise 500®️, the world's most comprehensive franchise ranking.
Building Trust
Through proven expertise and results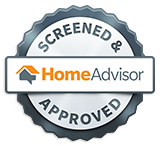 The most pleasant, and profession workers I have ever had the opportunity to be around. Kind, considerate, and explained everything they were doing, very informative. They even helped me locate my cat, who went into hiding during their time here. I would Give them more then 5 starts if it were an option, and I truly enjoyed them being in my home. I highly recommend their services.
Excellent experience. The technicians were very professional, friendly and knowledgeable. They arrived on time, finished on time, cleaned up any minor messes and explained everything before they left. They were also very considerate of my wife and I working from home while they were here.
We called for an appointment & they came out the following week. Right on time, very professional, friendly, & easy to work with. Kept us informed on their work & did their clean up & left. Would definitely recommend them HIGHLY!
Very professional personnel. Showed up on time, explained the process and worked a full 3 hours. The 2 workers took care in protecting our belongings and made very little dirt. Before and after pictures where unbelievable. Should have done it a long time ago. Would highly recommend!